Mashable, Science
Scott Pruitt just destroyed one of the EPA's core safeguards, and we may never get it back
Protesters gather outside a meeting where a climate change report was to be released.
Image: AP/REX/Shutterstock
By Andrew Freedman           October 31, 2017
In an unprecedented move, Environmental Protection Agency (EPA) administrator Scott Pruitt just issued a directive that would prohibit individuals from serving on the agency's independent scientific advisory boards if they also receive research grants from the agency.
The far-reaching directive will boot many mainstream environmental scientists from the congressionally-mandated panels that work to ensure the EPA administrator receives the best available scientific advice. It also opens the door for experts who do not typically obtain EPA grants, specifically industry representatives and state regulators, to be brought in to replace them.
The directive Pruitt signed on Tuesday also sends the message that industry researchers can steer rules to benefit their sectors while somehow being more objective than scientists with federal funding.
SEE ALSO: Earth is seeing an unprecedented surge in carbon dioxide levels, with disturbing implications
That is a radical notion (some would call it flat-out bonkers) that could have serious consequences for the agency even after Pruitt leaves office, since committee members often serve for more than one administration.
The panels influence the agency's rule making on issues ranging from chemicals regulation to air pollution and climate change, serving as a check on the science the agency relies on for its decisions.
"Those very committees are giving us the bedrock of science to ensure that we're making informed decisions," Pruitt said during a signing ceremony at EPA headquarters in Washington.
The three panels include the Science Advisory Board, or SAB, the Clean Air Scientific Advisory Committee, or CASAC, and the Board of Scientific Counselors, or BASC. Administrator Pruitt announced new chairs for each of these panels on Tuesday. The new directive may also apply to other agency advisory committees as well.
For the Science Advisory Board, Pruitt selected Michael Honeycutt, who heads the Texas Commission on Environmental Quality's toxicology division. He is well known to environmental activists and mainstream researchers for questioning the scientific evidence tying health risks to smog.
At a 2003 hearing on proposed federal air quality rules, Honeycutt said no standards should be implemented that could force people to drive less, or make other changes in their daily lives.
"Programs that require lifestyle changes are unacceptable to the public," he said, according to The New York Times.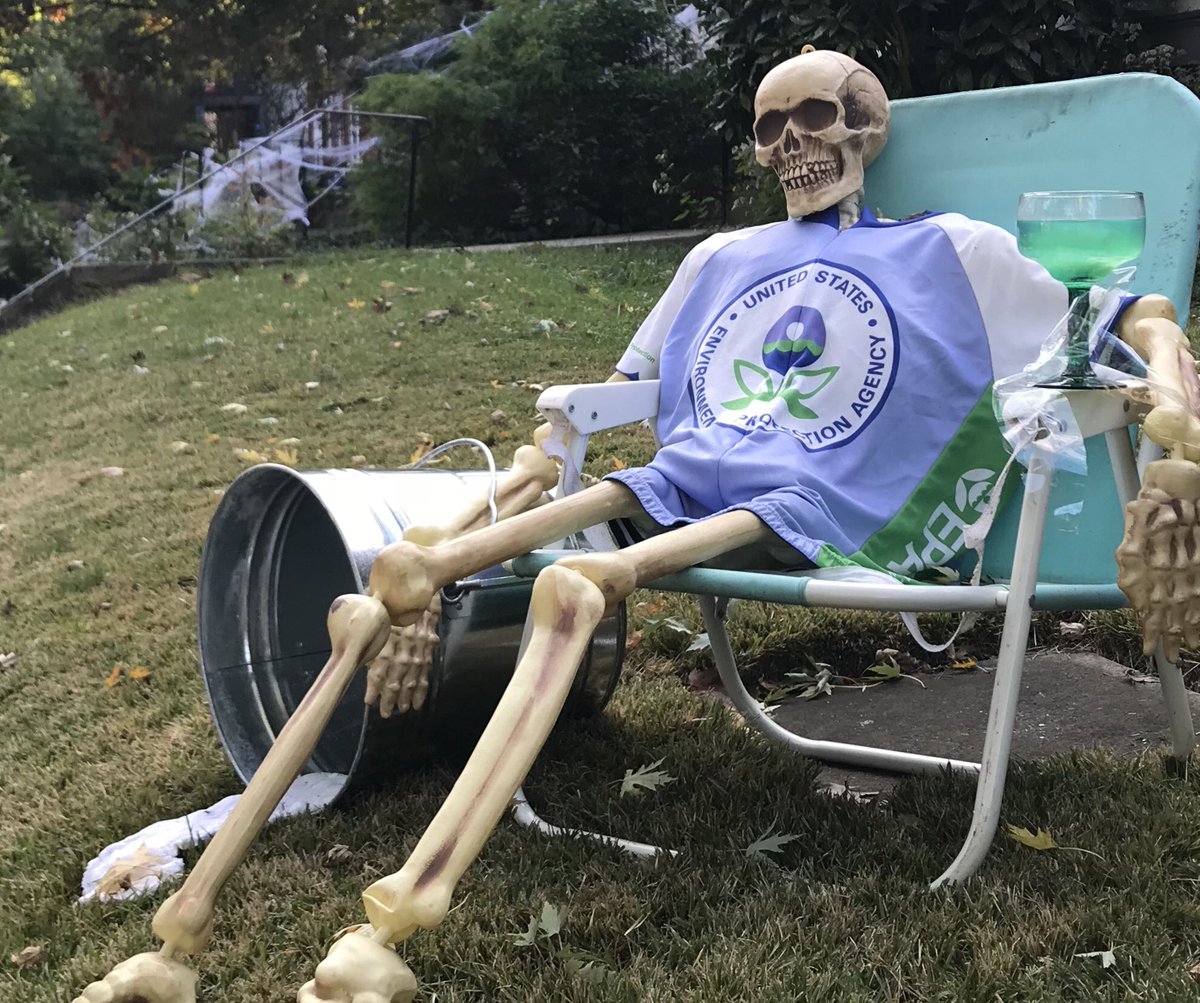 Pruitt said the EPA will release more names of committee members later this week, although a list leaked to the press shows representatives of the American Chemistry Council, and the oil companies Phillips 66, Southern Company, Total, and Exxon as possible additions.
In justifying the changes, which will allow the EPA to add scientists who hold views outside the scientific mainstream, Pruitt cited the need for scientific independence.
"When we have members of those committees that have received tens of millions of dollars in grants at the same time that they're advising this agency, that is not good and that's not right," Pruitt said, without mentioning that the EPA is the largest source of grants for studying particular environmental health issues, and that advisory board members have to comply with agency conflict of interest policies in order to be able to serve.
"They are no longer going to be receiving grants from this agency," Pruitt said regarding advisory board members. "They will have to choose, either the grant, or service, but not both."
Hijacking science
Many scientists and activists see the directive, and legislation resembling it that passed the House last year but went nowhere in the Senate, as a way to purge the panels of expert researchers who Pruitt and his allies don't agree with.
Pruitt has denied the fact that greenhouse gas emissions cause global warming, and has worked to roll back numerous EPA regulations enacted under the Obama administration. Many of these rollbacks have since been blocked in the courts.
EPA Administrator Scott Pruitt.  Image: MICHAEL REYNOLDS/EPA/REX/Shutterstock
Pruitt is unlike any of his predecessors at the agency since its creation in 1970. He rarely consults agency staff before making decisions, holds most of his meetings with industry groups, and is infamous for cutting the agency's budget while spending millions to beef up his personal security detail.
Rush Holt, who heads the American Association for the Advancement of Science (AAAS), came out strongly against the advisory board changes.
"The American Association for the Advancement of Science denounces the EPA administrator's decision to disallow qualified scientific experts from providing evidence-based information as members of its science adviser boards," Holt, the chief executive officer of the AAAS and a former congressman, said.
"This EPA decision is motivated by politics, not the desire for quality scientific information. Federal agencies should recognize and enable input of scientific and technical information that represents the best available evidence," Holt, a physicist by training, added in the statement.
"The government must ensure that its science advisers possess the requisite scientific, medical and technical expertise to inform agency policies. At the same time, the government must facilitate transparency and protect against conflict of interest. Federal agencies from NIH [National Institutes of Health] to EPA have policies on scientific integrity and financial conflict of interest, allowing agencies to balance transparency and access to expertise."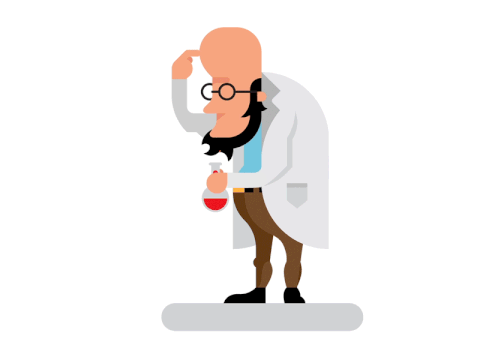 According to Delaware Democratic Senator Chris Coons, Pruitt's directive shows that he mistakenly thinks scientists personally profit from research grants, and that he is mainly looking out for the oil, gas, and chemicals industries.
"These changes fundamentally upend the role that science should play in policy at the EPA and suggest a profound misunderstanding of how scientific grants are awarded and how science is conducted," Coons said in a statement.
"To suggest that academic scientists personally profit from grants they receive to conduct research while representatives of regulated industries do not benefit from how regulations are implemented is extremely disingenuous."
Chris McEntee, executive director and CEO of the American Geophysical Union, the world's largest organization of Earth scientists, disagreed with the EPA's move as well.
"Science has one agenda: to advance the body of scientific knowledge. The principles and practices that protect the integrity of science are well defined through the scientific method and the peer-review process," she said in a statement.
"EPA's decisions have real implications for the health and well-being of Americans and in some cases people worldwide. By curtailing the input of some of the most respected minds in science, Pruitt's decision robs the agency, and by extension Americans, of a critically important resource."
The AAAS' Holt even questioned whether the EPA can continue to fulfill its basic mission given this and other changes pushed through under Pruitt's leadership.
"Given its desire to limit expert perspectives and the role of scientific information, we question whether the EPA can continue to pursue its core mission to protect human health and the environment," Holt said.
Interestingly, this change could come back to haunt Pruitt and his successors if it makes agency rules harder to defend in court. By potentially skewing the science justifying EPA's regulations, it could make it easier for opponents to halt or overturn them.