Minneapolis/St. Paul-Business Journal
General Mills wants to regenerate 1 million acres of farmland over next decade
By Carrigan Miller,Staff writer, Minneapolis / St. Paul Business Journal
March 4, 2019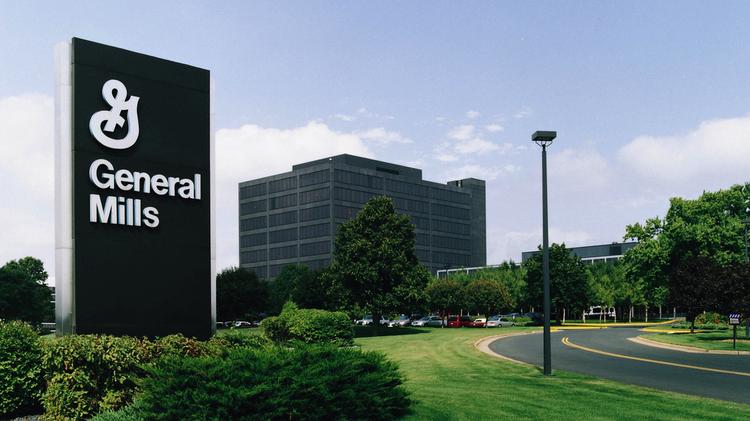 Golden Valley-based food company General Mills Inc. has announced that it wants to promote regenerative agriculture on 1 million acres of farmland by 2030.
It also announced a $650,000 grant to Kiss the Ground, a nonprofit that provides education and training on education on regenerative agriculture. That organization has a much more ambitious goal for soil health: it wants to increase the soil health of half a billion acres of land by 2050.
Regenerative agriculture refers to farming practices that increase the long-term health of ecosystems. While it does reduce carbon emissions, a major environmental priority, it also increases soil health and reduces water pollution in local watersheds.
This is part of a trend for the increasingly environmentally conscious food giant. It previously laid out a plan to reduce greenhouse gas emissions by 28 percent from 2010 to 2025. It was almost halfway there in 2018, when it said its footprint was down 13 percent.
The General Mills portfolio already includes brands that emphasize sustainability. In 2014, they bought Annie's, the Berkley, California-based organic food producer, whose product line includes ingredients produced by regenerative agriculture.
Competitors are also making inroads in sustainability. Kellogg's, perhaps General Mills biggest competition, has environmental initiatives of its own. Last year, it set a goal of making 100 percent of its packaging either reusable, recyclable or compostable. It also intends to reduce greenhouse gas emissions by 65 percent by 2050. They didn't however, mention regenerative agriculture specifically.
The 28 percent reduction goal that General Mills has set is the same as the goal set by the United States Climate Alliance, a group of 20 states that that came together after the U.S. left the Paris Climate Agreement.