USA Today
Former GOP senator Bill Frist: Republicans should protect Mueller investigation
Michael Collins, USA Today      July 7, 2018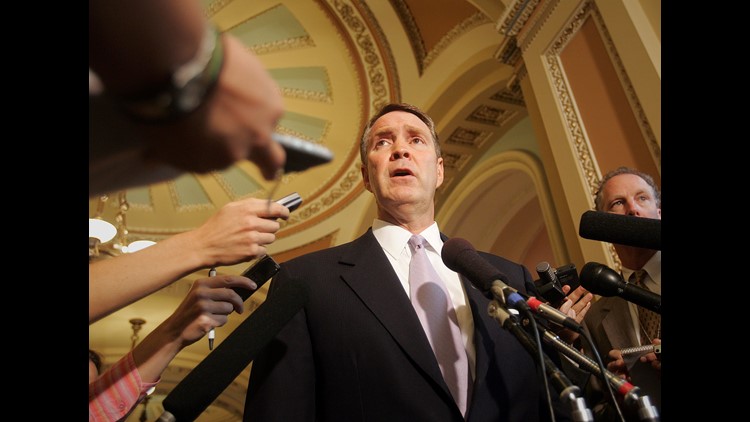 Photo: Lawrence Jackson, AP
Washington,– Former Senate Majority Leader Bill Frist is urging his fellow Republicans to put country before party and protect special counsel Robert Mueller's investigation into Russian interference in the 2016 presidential election.
"Special counsel Robert S. Mueller III is under assault, and that is wrong," Frist wrote in an op-ed published Friday night in The Washington Post. "No matter who is in the White House, we Republicans must stand up for the sanctity of our democracy and the rule of law."
Frist, who served as the Senate majority leader for four years before leaving Congress in 2007, said he doesn't believe that President Donald Trump colluded with Russian President Vladimir Putin to win the 2016 election. But he said he believes Putin purposely tried to undermine the democratic process.
Trump's assault on Mueller's investigation doesn't help the president or his party, Frist said.
"When Trump talks about firing the special counsel or his power to pardon himself, he makes it seem as though he has something to hide," wrote Frist, a heart and lung transplant surgeon who lives in Nashville. "The president must remember that only Mueller's exoneration can lift the cloud hanging over the White House."
The special counsel's investigation is not about Trump – it's about national security, Frist said.
"Every American should be rooting for Mueller's success in determining precisely how Russia interfered in our fundamental democratic process," he wrote.
"As a party, we can't let the president or his allies erode the independence of the Justice Department or public trust in the vital work of law enforcement," he said. "That would be true even if the stakes were much lower, but it is overwhelmingly so when it comes to investigating foreign interference in our elections. Congress must ensure that Mueller is able to do his job without interference or intimidation."
"Congress must never abandon its role as an equal branch of government," Frist concluded. "In this moment, that means protecting Mueller's investigation. We're at our best as senators and Republicans when we defend our institutions. But more than that, it's our best face as Americans."