EcoWatch – Food
Environmental Working Group
Study: Eating Highly Processed Foods Linked to Increased Cancer Risk
By Dawn Undurraga     March 12, 2018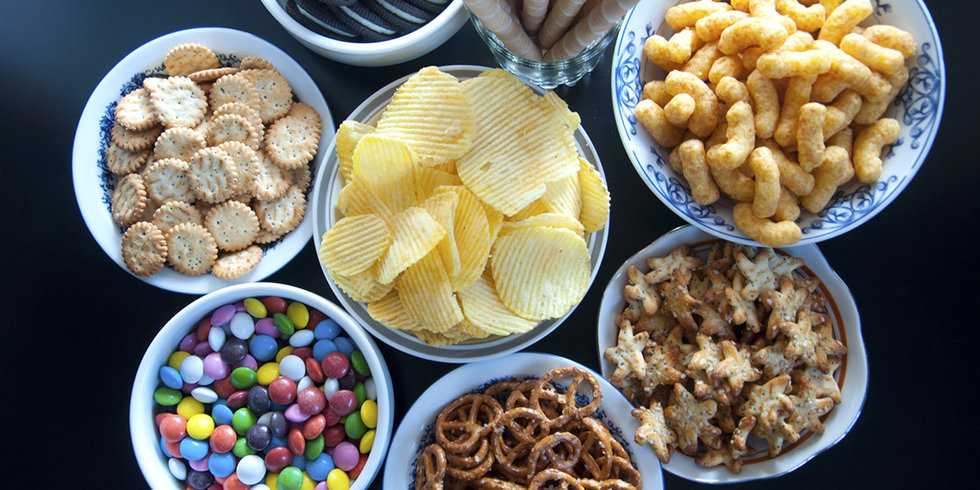 The more highly processed foods you eat, the higher your risk of cancer.
That's the takeaway from a new study that followed more than 100,000 French adults for eight years. It found that a 10 percent increase in consumption of foods like soda, sugary snack cakes, processed meats and breakfast cereals corresponded with a 10 percent increase in cancer risk.
The study, published last month in the London-based medical journal BMJ, is the first of its kind to link increased cancer risk to all "ultra-processed" foods, not just processed meats. Ultra-processed foods are defined as foods that undergo multiple physical, biological and mechanical processes to be highly palatable, affordable and shelf stable.
According to the U.S. National Cancer Institute, cancer is estimated to affect more than 1.6 million Americans each year, causing nearly 600,000 deaths. Dietary links to cancer have long been established, with about a third of cancer cases estimated to be preventable through more healthful diet and lifestyle choices.
Diets high in fruits, vegetables, whole grains, nuts and legumes are known to reduce the risk of cancer, while those high in processed meats increase cancer risk. Learn about EWG's Cancer Defense Diet here.
According to the study, ultra-processed foods make up a significant part of modern diets, contributing one-fourth to one-half of the calories of an average diet. Ultra-processed are often high in chemical additives and preservatives, and low in fiber, beneficial vitamins and minerals, and cancer-preventative plant compounds called phytonutrients.
In a podcast discussion of the study, the researchers said they really don't know the full impact of ultra-processed products on health. They hypothesized that these foods' low nutritional quality, coupled with the high calorie, sodium and sugar content, could contribute to the increased risk of cancer.
But those factors alone didn't account for the entire cancer burden. The researchers said that other contributing factors could be the prevalence of food additives in ultra-processed foods and the presence of other compounds created during food processing.
See EWG's Dirty Dozen Guide to Food Additives to learn which ones to avoid.
The science on the health effects of ultra-processed foods is just beginning to emerge. In the meantime, EWG's Food Scores can help you to steer clear of ultra-processed foods by revealing the degree of processing for more than 80,000 food products.
RELATED ARTICLES AROUND THE WEB
Judge Says Public Doesn't Need Cancer Warning Label ›