Esquire
Aretha Franklin's Most Unforgettable Vocal Performances
Her voice inspired social change and brought world leaders to tears.
By Justin Kirkland       August 16, 2018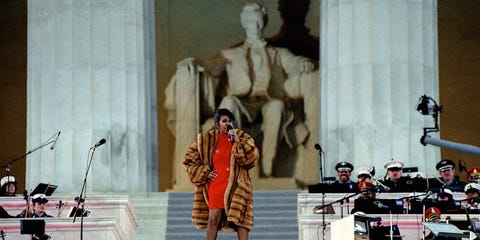 Aretha Franklin is impossible to define. In a time when everything is iconic and stunning and must-see, none of those words seem to do her justice because Franklin's legacy transcends vocabulary words. Instead, maybe the best way to remember her is simply by listening to the stories she's already told us. Over the course of seven decades, Aretha Franklin's voice has had the power to bring world leaders to tears, to fuel the Civil Rights movement, and change the very fabric of music. Franklin, The Queen of Soul, died on Thursday at the age of 76. These are her performances that will remain among the greatest in history.