PopSugar
Parkland Shooting and Gun Control Cartoon by Pia Guerra
The 1 Cartoon About School Shootings Every American Needs to See
By Chelsea Adelaine Hassler      February 22, 2018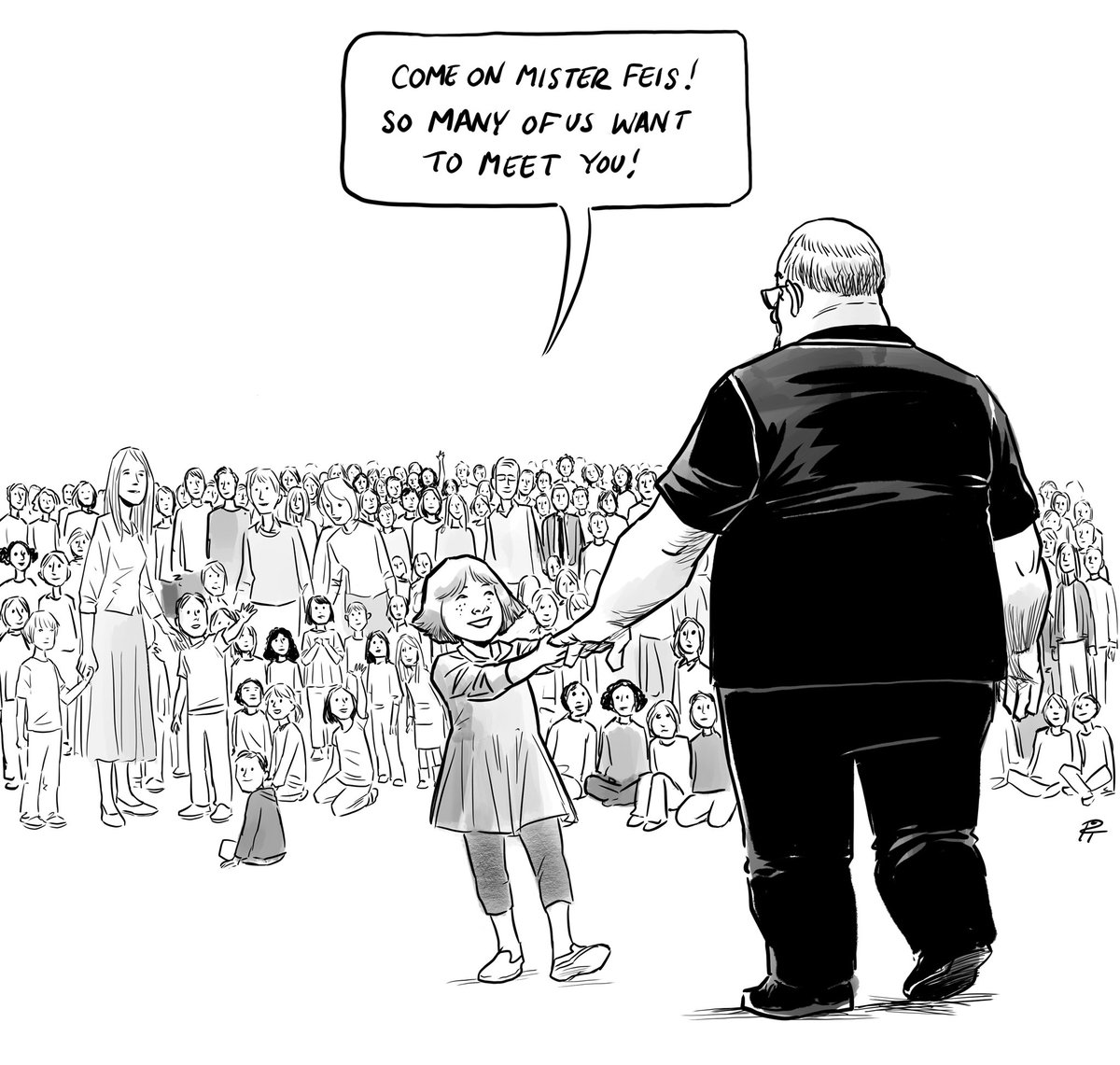 An absolutely stunning cartoon drawn in the wake of the Feb. 14 mass shooting at Marjory Stoneman Douglas High School in Parkland, FL, is breaking hearts across the internet — and it's an image that we won't (and shouldn't) soon forget.
"Hero's Welcome" is the brainchild of artist Pia Guerra and depicts Aaron Feis — the football coach and security guard who was killed when he used himself as a human shield to protect Parkland students — being ushered toward a group of children and adults by a young girl saying, "Come on, Mister Feis! So many of us want to meet you!"
"It's not often that an image pops in your brain and you feel a lump in your throat," Guerra told The Washington Post, noting that the crowd in the cartoon is representative of all the many individuals who have tragically lost their lives in school shootings over the years and that the cartoon was a direct response to her feeling helpless in the face of yet another mass gun tragedy.
Guerra posted the image to Twitter, and it has since gone viral — serving as yet another incredibly important reminder of the important role that each and every individual voice plays in the fight for gun control and how essential it is to our own safety as Americans to make those voices heard at the highest levels.