Esquire
The Civility Debate Has Reached Peak Stupidity
We got here around the time Newt Gingrich called for more civil discourse.
By Charles P. Pierce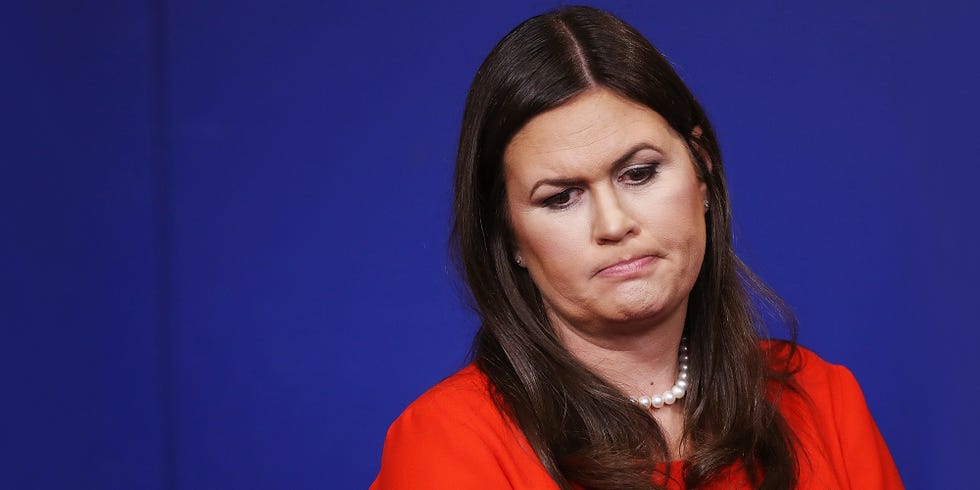 Getty Images
HEN: WHO WILL EAT THE BREAD?
NARRATOR: SHE ASKED OF THE PIG, THE DUCK, AND THE CAT.
PIG: I WILL! NARRATOR: SAID THE PIG.
DUCK: I WILL! NARRATOR: SAID THE DUCK.
CAT: I WILL! NARRATOR: SAID THE CAT.
HEN: OH, NO YOU WON'T. I FOUND THE GRAIN OF WHEAT. I PLANTED THE WHEAT. I REAPED THE RIPE GRAIN. I TOOK IT TO THE MILL. I BAKED THE BREAD. I SHALL EAT IT MYSELF!
—The Little Red Hen (An old Russian folktale hijacked by American children's authors.)
By all accounts, the most civil action taken in L'affaire Poule Rouge was the way Stephanie Wilkinson handled her refusal to serve Sarah Huckabee Sanders at the Red Hen restaurant in Lexington, Virginia. She first consulted with her staff, several members of which were gay and were angry at the administration*'s policies in that regard, and everyone was outraged by what was going on at the border. Wilkinson then took a vote on whether or not to serve Sanders. When the staff voted not to do so, she politely informed Sanders and her party that they would not be eating at the Red Hen that night. She even comped them the cheese plates they'd already ordered.
She did not use an official government Twitter account to discuss the episode, as Sanders did later. She did not use the power of the Oval Office to try and destroy someone's business, as the president* found time to do later. She asked the staff what they wanted to do. She took a vote. She abided by their wishes. If there's a more civil way of saying "no" to someone, I don't know what it would be.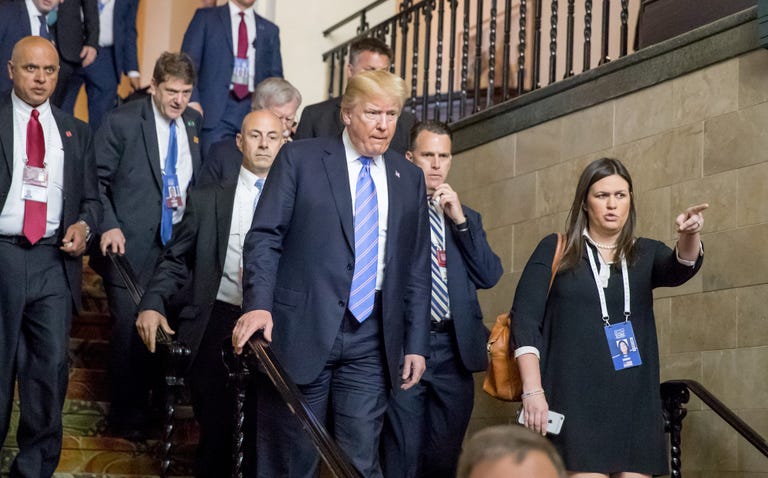 Getty Images
It would have remained a shiny object unworthy of pursuit had it not roiled up a good portion of official Washington, which seemed grateful to be discussing anything except hijacked migrant children. Suddenly, just as the issue of the hijacked children was beginning to bite the administration* severely in the ass, here was an event over which the elite political media could do one of its favorite traditional fan dances: the Question of Civility.
Right on cue, Fred Hiatt's Washington Post editorial page, which has no compunction about publishing the words of torture-enthusiast Marc Thiessen, blurted out the most embarrassing single paragraph written about the events at the Red Hen. To wit:
"We nonetheless would argue that Ms. Huckabee, and Ms. Nielsen and Mr. Miller, too, should be allowed to eat dinner in peace. Those who are insisting that we are in a special moment justifying incivility should think for a moment how many Americans might find their own special moment. How hard is it to imagine, for example, people who strongly believe that abortion is murder deciding that judges or other officials who protect abortion rights should not be able to live peaceably with their families?"
How did any higher primate write this paragraph without coughing up a lung? How did any sentient mammal not red-pencil this paragraph into oblivion? How did Post truck drivers not save their employers severe embarrassment by tossing that entire day's print run into the Potomac?
RELATED STORIES
Shame Isn't Dead: Sarah Sanders Edition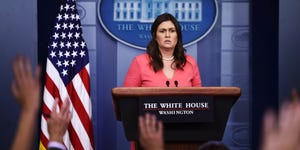 None of This Damage Is Collateral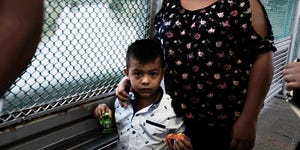 The Death of Shame, or the Rise of Shamelessness?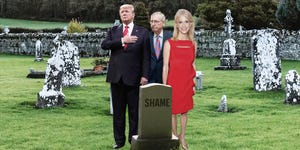 For the benefit of those people also living in Fred Hiatt's Land Without History: abortion providers have been stalked. Their children have been stalked. Their places of business have been vandalized. And, lest we forget, doctors who perform abortions have been fucking killed! They've been gunned down in their clinics, in their kitchens, and in their churches. They have not been allowed to live peaceably with their families, Fred, you addlepated Beltway thooleramawn. They haven't been allowed to live at all. I'm no expert, but I'm fairly sure that a bullet in the head is far more uncivil than a complementary fucking cheese plate. What is wrong with these people?
I'm old enough to remember the raucous town halls of 2010, when the AstroTurfed forces of the Tea Party shouted down members of Congress while men with automatic weapons strolled around the perimeter of arenas in which the President of the United States was speaking. I'm old enough to remember when N. Leroy Gingrich, Definer of Civilization's Rules and Leader (Perhaps) of The Civilizing Forces, was working out his Universal Lexicography of Insult for the benefit of a party that ate it up with an entrenching tool. Newt also emerged on the electric Twitter machine over the weekend, leaping to SarahHuck's defense, and that was nearly enough to make me give up English as a hobby.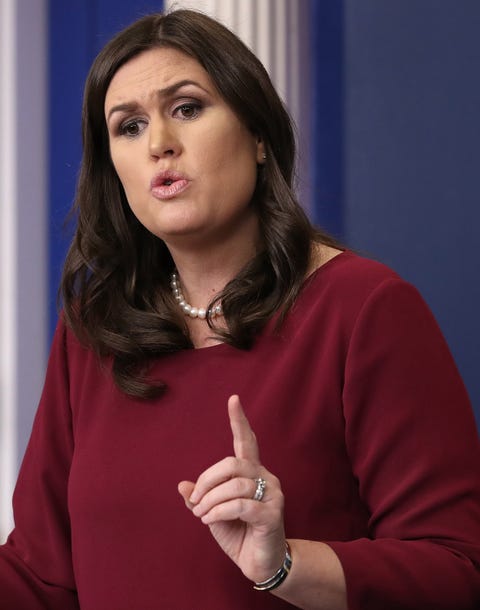 Getty Images
You know who would've been baffled by this sudden debate over "civility"? Samuel Adams and John Hancock, that's who. They were a helluva lot less civil to the crew of the Dartmouth than Stephanie Wilkinson was to the Sanders party, and the citizens of Boston did not comp Thomas Hutchinson to a cheese plate when they ran his sorry ass across the pond. And, who knows, maybe if Elliott Abrams had been chased out of a few DC bistros in the 1980s, Archbishop Oscar Romero and four American nuns would still be alive.
This debate is stupid. It's also dangerously beside the point. SarahHuck is the lying mouthpiece of a lying regime that is one step away from simply hauling people off in trucks. That she was politely told to take her business elsewhere is a small step towards assigning public responsibility to public officials that enable a perilous brand of politics. There are bigger steps to be taken, but everyone in official Washington is too damn timid to do what really needs to be done about this band of pirates.
So, Sarah, since I know it is hard for you to understand even short sentences, I'll put it as briefly as I can: Take a hike.