Tribune Publishing
OPINION: Like Donald Trump, Tennessee GOP voters are delusional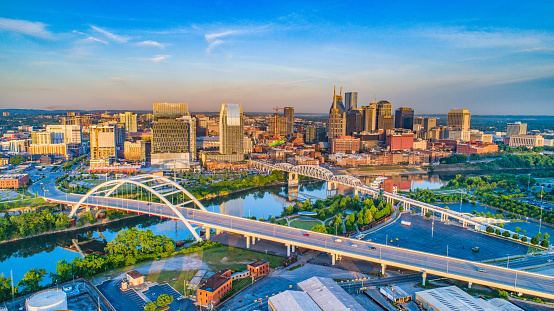 Jun. 12—Tennessee used to be a state with a centrist temperament, a state where in election after election voters cast ballots for moderate politicians of both political stripes — Howard Baker, Fred Thompson, Zach Wamp, Ned McWherter, Bill Frist, Al Gore, Phil Bredesen, Lamar Alexander and Bill Haslam to name a few.
But that's over. Tennessee Republicans are no longer centrists and moderates. They are now leaning hard, hard right — and straight over the edge of a flat earth.
Judging from a recent Vanderbilt University survey of 1,000 registered voters, it isn't just former president Donald Trump who is delusional in insisting the election was stolen from him.
It's also 71% of Tennessee's Republican voters who last month told Vandy pollsters they agreed with the statement: "Joe Biden stole the 2020 presidential election."
And why not? As disheartening as it is, it shouldn't be completely surprising. Tennessee's new hard-right politicians bang the drum daily on social media and Fox News, peppering Tennesseans with continued references to Trump and his ever-increasing false claims.
Never mind that the "big lie" of a rigged or stolen election was soundly rejected by state officials, the courts, the Electoral College, Trump's own administration and eventually Congress — which acted to certify the results amid a Capitol breach by a violent mob of Trump supporters.
You already know how Republicans answered that question posed in the statewide survey by Vanderbilt's Center for the Study of Democratic Institutions in Nashville. But among all of those 1,000 voters, only 40% agreed with the big lie; among independents, 30% agreed and among Democrats, only 5% agreed.
"This is a remarkable number — that the vast majority of a political party feels the other party is illegitimate, despite the lack of any evidence," said Dr. Josh Clinton, a Vanderbilt political science professor and co-director of Vanderbilt's Center for the Study of Democratic Institutions.
The partisan disconnect doesn't stop there:
— 37% of Republicans and 30% of Independents said they do not plan to get the COVID-19 vaccine (60% of Republicans and 94% of Democrats said they already are or plan to be vaccinated).
— 90% of Democrats but only 29% of Republicans said they agree that the legacy of slavery affects the position of Black people in today's America a great deal or a fair amount.
— 57% of Republicans and 8% of Democrats approve of making it legal for those 21 and over to carry a handgun without a permit. (Overall, only 39% of Tennesseans approve.)
Testing the partisan divide, the pollsters ran a small experiment, asking about voters' support for infrastructure upgrades two different ways.
When respondents were asked if they approved of Biden's American Jobs Plan that would use $2.3 trillion to upgrade the country's infrastructure over the next 10 years, including improving roads and bridges, electric grids, drinking water and access to broadband internet, only 29% of Republicans approved while 96% of Democrats approved. But when the question was posed without naming the plan or President Biden, Republican approval for infrastructure doubled — to 59%, while the same 96% of Democrats approved.
It seems those anti-Biden, anti-Democrats Fox News talking points are getting through.
Professor Clinton was more tactful: "The fact that there is broad support for these economic issues when partisan indicators are omitted shows that political context can really affect people's reactions to important policy issues, depending on how the issues are framed."
Of course, the Vandy survey isn't alone in noticing the hard right-wing slide in Tennessee. History is telling, too. Trump won the state in 2020 by 23 percentage points, and the Republican margin of victory has consistently widened in every presidential election since 1996 — the last time the state went to a Democrat.
Former Tennessee Gov. Haslam talked about that slide in a Q & A published last week in The Atlantic about his new book, "Faithful Presence."
Haslam, a moderate and an evangelical Christian who says he loved being a mayor and loved being governor, faces a dilemma with Tennessee's new right-wing lean. It's a place where he's having a hard time identifying with his own evangelical faith and with his party's recent direction.
"One of the reasons I wrote the book is this conflation of folks' personal views of Christianity with the personal political views. This to me is a sign of how far off track the Church has gone. There's been damage to the Church by the identification with this political cause [Trumpism]."
Haslam told The Atlantic he hasn't figured out whether he's going to run for office again, and the magazine noted it's also not clear that he could win in today's political environment.
Talking of Tennessee voters, Haslam noted that unlike in Georgia where newcomers helped flip the Peach State blue in 2020, "the folks who are moving here are actually more conservative than the people who were here to begin with."
Haslam added that Republicans did a good job in the last election of reaching out to more rural voters, even attracting a lot of people who haven't been heavy voters in the past. But at the same time, the GOP lost a lot of the suburban voters — particularly women.
"As a party, we're trading high-propensity voters for low-propensity voters," he said. "That's a concern for the Republican Party in Tennessee, and everywhere else for that matter."
Perhaps therein lies another hint as to why 71% of Tennessee's Republican voters believe the "big lie."