HuffPost
Deputies Fatally Shoot 6-Year-Old In His Home While Firing At Suspect
Hilary Hanson, HuffPost    December 24, 2017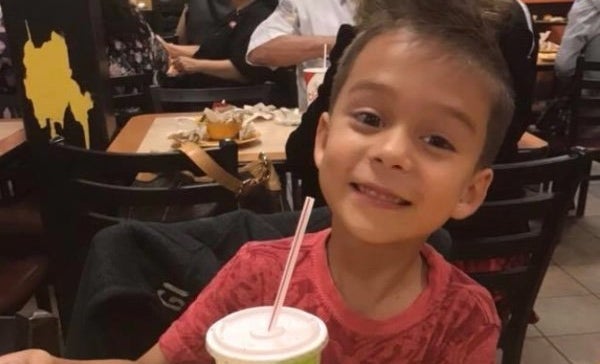 A Texas community is grappling with the death of a 6-year-old boy who was killed in his home Thursday as sheriff's deputies shot at a woman they were chasing outside. Deputies also killed the woman.
The boy, Kameron Prescott, was hit in the abdomen by a stray bullet that went through the wall of his mobile home in the city of Schertz. He was pronounced dead at a nearby hospital, The San Antonio Express-News reports. Four Bexar County Sheriff's deputies were pursuing a female suspect, who was identified by her family as 30-year-old Amanda Lenee Jones. Police said the woman they were chasing was suspected of stealing a car. There is no known connection between Jones and Prescott or his family.
Sheriff Javier Salazar said at a Friday news conference (below) that deputies opened fire on the woman after she forced her way into the home where Prescott lived and threatened people inside. He said she went back outside and threatened deputies with an object that they believed to be a "weapon."
Investigators have not recovered any firearms from the scene, but they did find a "tubular object" that they now believe was the item deputies mistook for a gun. At the conference, Salazar called what happened a "tragic accident."
In a statement released by Kameron's school district, his first-grade teacher described him as a boy who loved to make everyone laugh.
"Kameron was the kindest-hearted little boy that I have ever had the pleasure of teaching," said Shanda Ince.
School counselor Maria Morales remembered him as an energetic, intelligent "kind soul" who could "strike up a conversation with anyone."
Kameron's uncle, Christopher Gonzales, has said that he wants to see the deputies "held accountable" for what happened.
"Y'all just killed a little boy, if it was y'all," he told KENS5. "There's no weapon, so it wasn't that lady."
Local news outlets have reported that a GoFundMe page has been set up for Kameron's family to assist with funeral costs.