ABC News
Critics concerned Pruitt could limit the type of science EPA can cite
By Stephanie Ebbs     March 27, 2018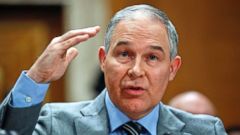 EPA plans to roll back major Obama-era climate rule
The former administrator of the Environmental Protection Agency and other critics say they worry EPA Administrator Scott Pruitt is considering a rule change that would require researchers to make more of their methodology and raw data public — a move which could impact regulations intended to limit pollution, among other consequences.
Former EPA Administrator Gina McCarthy wrote that the move would "paralyze" the agency in an op-ed in The New York Times.
"This approach would undermine the nation's scientific credibility. And should Mr. Pruitt reconsider regulations now in place, this new policy could be a catalyst for the unraveling of existing public health protections if the studies used to justify them could no longer be used by EPA," McCarthy and Janet McCabe, a former administrator in the EPA's Office of Air and Radiation, wrote in an op-ed in The New York Times.
David Doniger, senior strategic director for the climate and clean energy program at the Natural Resources Defense Council, said that the main target of this policy is a set of studies that began in the 1990s and were cited as the basis for public health standards like regulations of soot and other tiny particles of pollution that are linked to respiratory issues like asthma.
He said the administration wants to disqualify that research.
"This is diabolical because if Pruitt follows through he would toss out this body of work because the patient records weren't made totally public so that your health status and your personal experience and all that for 20,000 or more people could be pored over by industry hacks and people wouldn't participate in these studies," Doniger said in an interview with ABC News.
Critics say a new policy requiring raw data to be completely public could threaten rules intended to protect public health because they rely on research that involves summarizing individuals' personal medical information. In those studies, scientists followed individuals for years on the condition that none of the personal health information would be shared. E&E News first reported last week that Pruitt was working on the plan and discussed it in a meeting at the Heritage Foundation.
But the EPA says those characterizations are too narrow and that Pruitt is looking more broadly at how to make the science cited by the agency more transparent. They said there has not been any announcement or change in policy at this time.
"Administrator Pruitt believes that Americans deserve transparency, with regard to the science and data that's underpinning regulatory decisions being made by this Agency," EPA spokeswoman Liz Bowman said in a statement.
Pruitt's goal is similar to what House Science Committee Chairman Lamar Smith, R-Texas, proposed in his Honest and Open New EPA Science Treatment Act of 2017, nicknamed the HONEST Act. That bill would have blocked the EPA from crafting any rule unless all scientific and technical information was available to the public "in a manner sufficient for independent analysis and substantial reproduction of research results."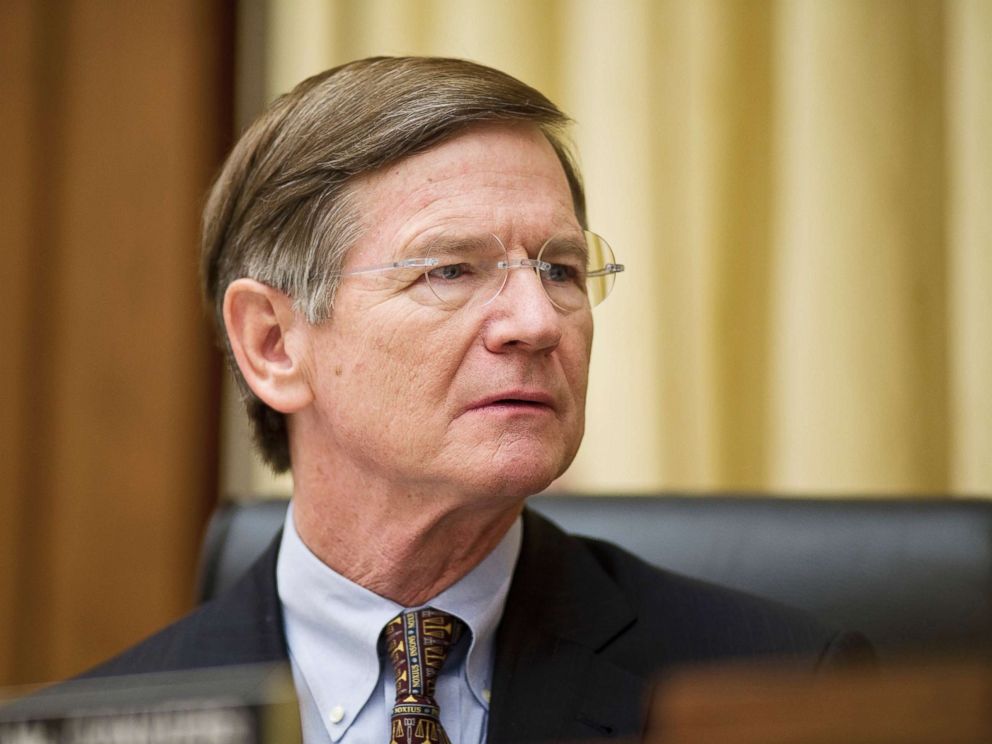 Scott J. Ferrell/CQ-Roll Call via Getty Images, FILE. Chairman Lamar Smith, R-Texas, listens during the House Judiciary hearing on medical liability issues.
That bill passed the House in 2017 but was blocked in a Senate committee.
EPA documents, including Pruitt's schedules recently obtained by ABC News through a Freedom of Information Act request, show that he met with Smith on April 5 of last year and that the topics for discussion included the agency's scientific advisory boards and the HONEST Act.
The EPA said that the HONEST Act has the same goal of transparency Pruitt is looking into but did not offer specifics about conversations between Smith and Pruitt.
Smith's spokespeople did not respond to ABC News' question about whether he requested the policy change.
EPA blocks some scientists from serving on advisory boards
Smith has been a vocal critic of existing climate science and said in a statement that the HONEST Act would allow the public to independently determine whether data supports the EPA's conclusions.
"Administrator Pruitt feels strongly that Americans deserve to see the underlying data, and the American people will appreciate his efforts to make sure regulations are based on good science, not science fiction," Smith said in a statement.
Virginia Rep. Don Beyer, the co-ranking Democrat on the House Science Committee, criticized statements that Pruitt wanted to increase transparency on Twitter:
Rep. Don Beyer: Pruitt's new desire for "transparency" is bogus.
Pruitt runs the EPA with profound secrecy to prevent the public from uncovering his waste of taxpayer funds and frequent talks with polluters about how to undermine public health safeguards.
This is about attacking science. Again https://twitter.com/LFFriedman/status/978402524196687872 …
And a representative of the Center for Science and Democracy at the Union of Concerned Scientists tweeted last week that the proposal is a "trojan horse" to restrict science at the agency:
Yogin Kothari: @EPAScottPruitt "secret science" plan would sever the @EPA's ability to rely on science in making public health and environmental decisions. It's a Trojan Horse with the intention of replacing science with politics https://blogs.scientificamerican.com/observations/scott-pruitt-will-restrict-epas-use-of-legitimate-science/ …      See Yogin Kothari's other Tweets
One of the biggest points of concern with the proposal is that a lot of regulations intended to limit pollution like smog are based on public health research that relies heavily on summarized data based on personal health information.
The HONEST Act would have required that public datasets redact personal information. The EPA has not yet released details of any upcoming policy change.
A cost-benefit analysis of the Clean Air Act, for example, cites research that reducing particulate matter could prevent 230,000 premature deaths in the year 2020.
Another study on the EPA's website found that reducing greenhouse gas emissions could prevent between 1.4 million and 3 million premature deaths in the year 2100.
Supporters of Smith's bill and moves to increase access to data cited by EPA say that they question some of those findings and want researchers to provide more of the raw data so anyone can try to replicate the conclusions.
Steve Milloy, who served on Trump's EPA transition team and is a vocal critic of what he calls "junk science," wrote in an op-ed in The Wall Street Journal that there were questions about the original research the EPA used to regulate particulate matter and that an analysis of public health data released by the state of California found that particulate matter was not associated with death.
"The best part is that if you don't believe the result, you can get the same data for yourself from California and run your own analysis. Then we'll compare, contrast and debate. That's how science is supposed to work," Milloy wrote in the op-ed tweeted out by an EPA spokesperson.
McCarthy and McCabe also wrote that any limits on the use of these kinds of public health studies at EPA could also impact rulemaking at other agencies that rely on health-related research, including the effectiveness of pharmaceuticals.
"The E.P.A. administrator simply can't make determinations on what science is appropriate in rule-making without calling into question decisions by other federal agencies based on similar kinds of studies, including on the safety and efficacy of pharmaceuticals, and research into cancer and other diseases. All rely to some extent on data from individual health records. If one agency rejects studies based on that sort of data, it could open up policies by other agencies based on similar studies to challenge," they wrote.
Pruitt previously announced that scientists who receive any grant money from the EPA would not be able to serve on committees intended to advise the agency on scientific questions, a move that he said would increase transparency on possible conflicts of interest.