10 Perennials That'll Add Tons of Color to Your Garden
Plant these sun lovers for long-lasting color that returns every year
By Arricca Sansone       March 31, 2020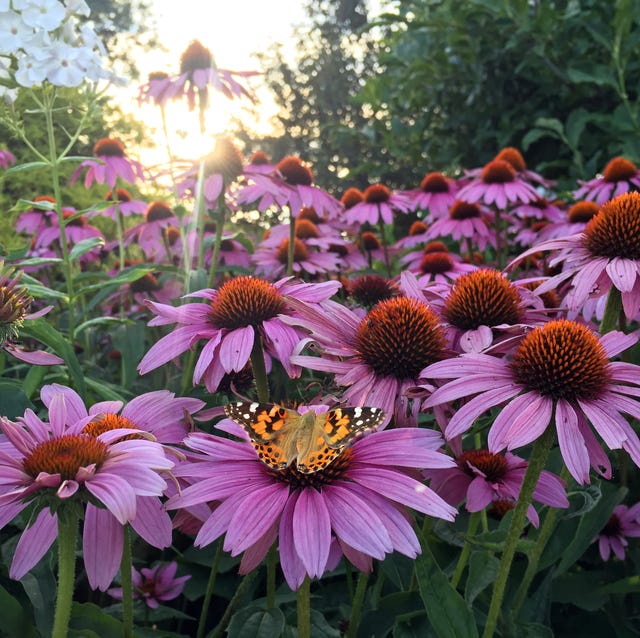 CAPPI THOMPSON 
GETTY IMAGES
Got sun? Perennials that thrive in full sun, considered 6 or more hours per day, provide long-lasting color to gardens or containers on your deck, patio or balcony. Best of all, they come back every year so you'll get more bang for your buck! For starters, read the plant tag or description to learn if a plant will survive in your USDA Hardiness zone (find yours here). Dig a hole about twice the size of the pot, then set it in the ground or pot at the same level it was in the container. Water thoroughly, and keep an eye on it during dry spells. Even drought-tolerant plants need TLC the first season, so don't ignore them and let them dry out. Then be patient! Perennials may not look like they're doing much for the first season or two. In fact, there's a saying that perennials crawl the first year, walk the second, and take off running the third season in the ground.
Here are a few of our favorite hardy perennials for full sun: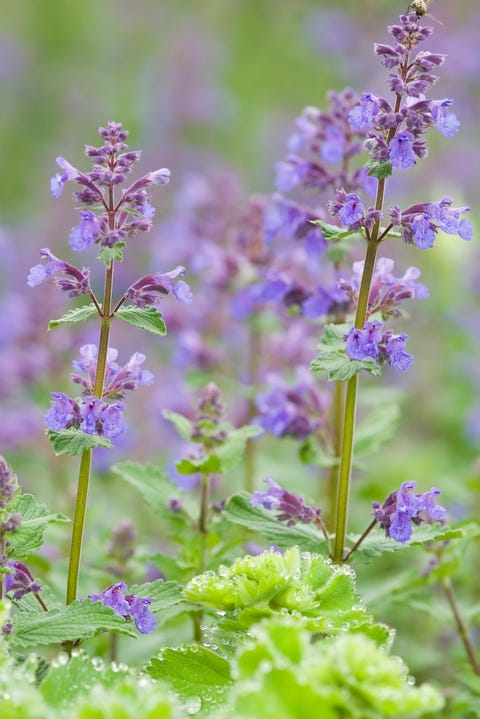 ALPAMAYO PHOTO 
GETTY IMAGES
Catmint has fuzzy foliage and purple-blue flower spikes that last for several weeks in mid-summer. It has a pleasantly spicy, minty scent when you brush against it. Newer types keep a nice, mounded shape.
Varieties to try: Cat's Meow, Walker's Low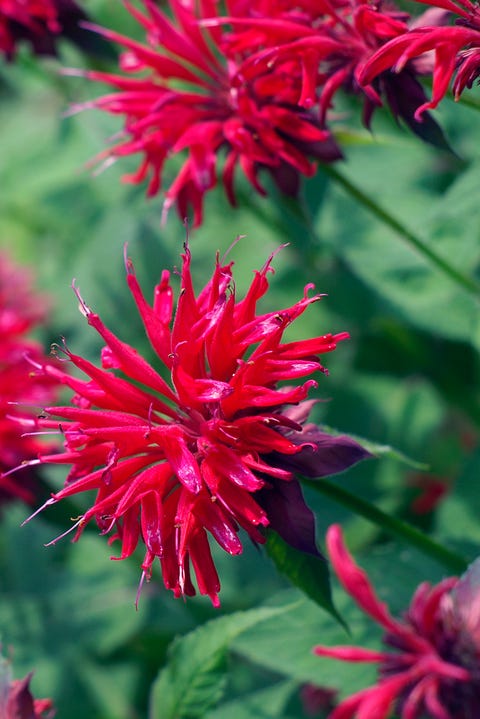 This pollinator favorite comes in shades of pinks, purples, and reds. The fringed, spikey flowers are heat and cold-tolerant and look best planted in huge swaths. New types are more disease-resistant.
Varieties to try: Pardon My Lavender, Leading Lady Plum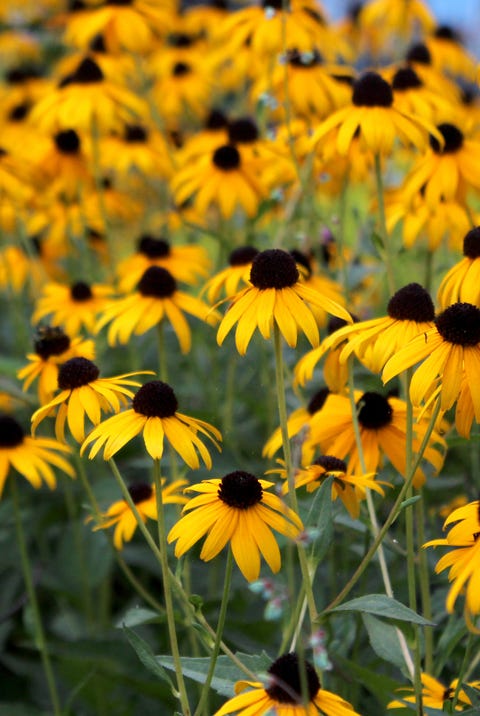 NIKKI O'KEEFE IMAGES 
GETTY IMAGES
They're sturdy, have a long bloom time, and look like happy, smiling faces. What other reasons do you need to plant this cheery plant? They bloom from mid-summer to fall. Read the tag because some are perennial, while others only last two years (biennial) so they're treated as annuals and replanted every year.
Varieties to try: American Gold Rush, Indian Summer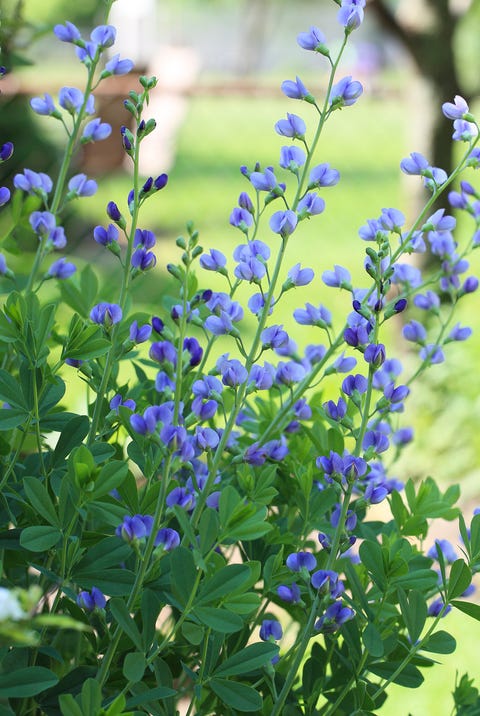 False indigo, also known as baptisia, has beautiful spires of indigo blue, pink, yellow or white flowers, followed by bushy seedpods in the fall. Pollinators of all types love it, too!
Varieties to try: Decadence Cherries Jubilee, Twilight Prairieblues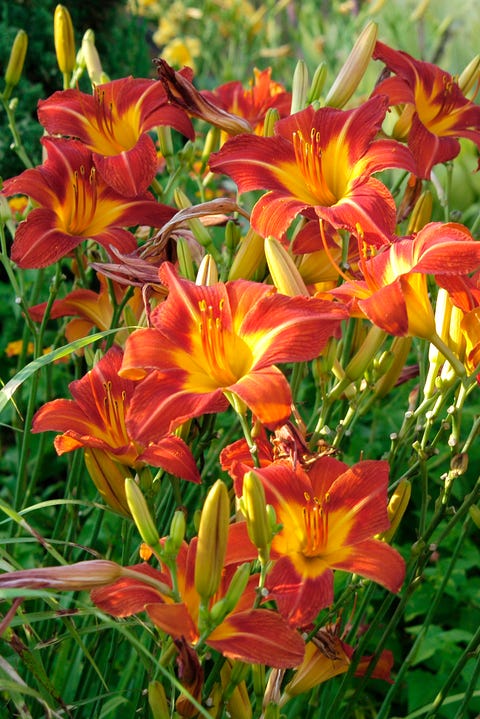 Daylilies don't need coddled, so they're a good choice if you're a hands-off kind of gardener. They bloom for just one day (as the name suggests) but in great numbers. In a few years, you'll have enough to divide them and plant elsewhere in your garden.
Varieties to try: Rainbow Rhythm Nosferatu, Romantic Returns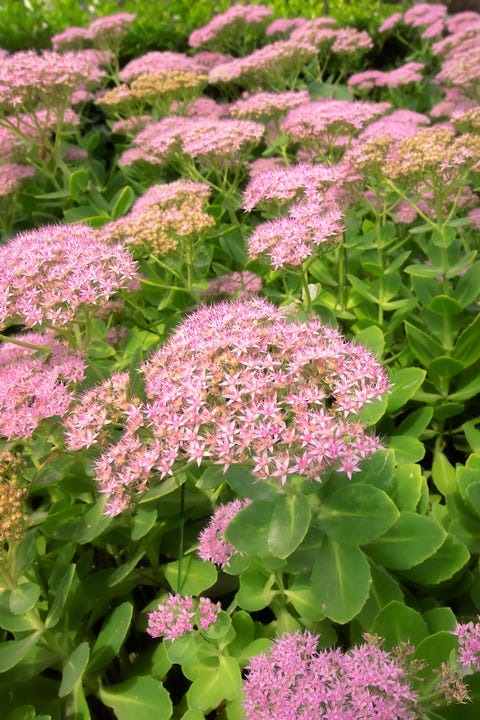 With hundreds of varieties in many different forms, sedum has fleshy leaves to help it survive dry spells. Sedum comes in low-growing or creeping types as well as more upright forms, so you'll find one for every garden setting.
Varieties to try: Lemon Coral, Firecracker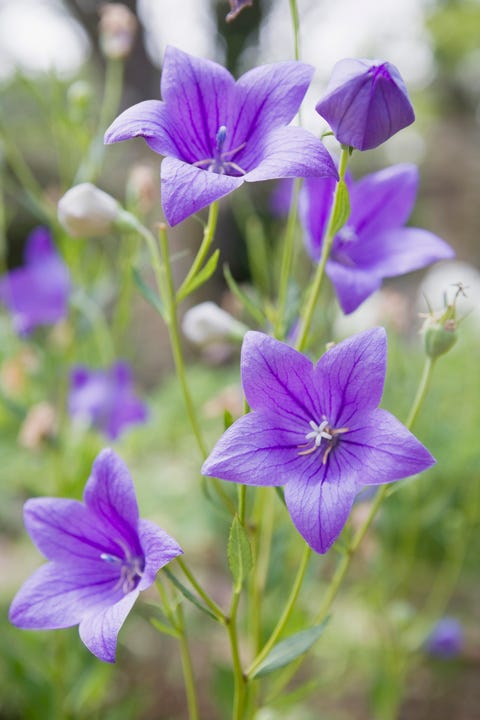 CHRIS HACKETT 
GETTY IMAGES
This adorable perennial has plump, round buds that burst into star-shaped blue flowers. It blooms mid-summer for several weeks.
Varieties to try: Fuji, Astra Pink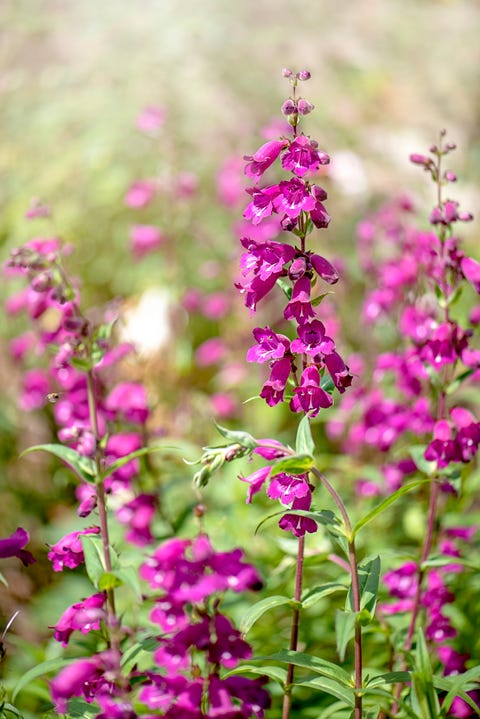 JACKY PARKER PHOTOGRAPHY 
GETTY IMAGES
Penstemon, also called beardtongue, has stately upright spikes of deep pink or purple flowers with dark green or burgundy leaves. The pretty foliage is bright and colorful all season long after the tubular-shaped flowers fade.
Varieties to try: Midnight Masquerade, Blackbeard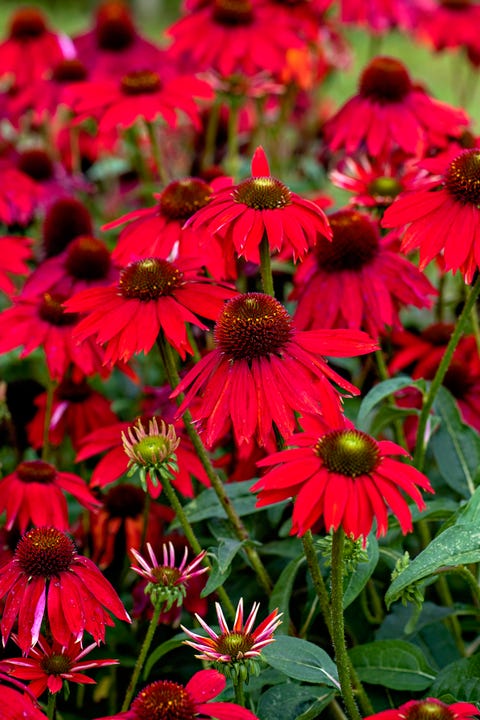 JACKY PARKER PHOTOGRAPHY 
GETTY IMAGES
With vibrant colors in every shade of the rainbow, coneflowers are reliable performers. They range in height from about 12 to 36 inches tall. Read the plant tag to see how tall each variety gets so you'll know if it's best in the back, middle or front of the border.
Varieties: PowWow Wild Berry, Pink Double Delight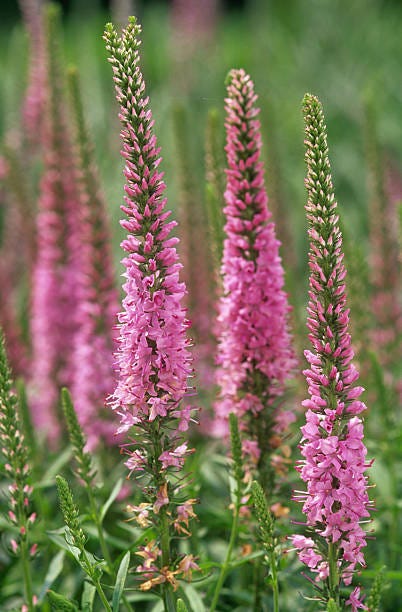 WALLY EBERHART/VISUALS UNLIMITED, INC.
GETTY IMAGES
Spikes of deep purple, pink or white flowers cover the low-growing deep green foliage. Speedwell, also called veronica, works well in the front of borders, and bees and butterflies enjoy it, too!
Varieties to try: Blue Sprite, Magic Show Pink Potion
Arricca SanSone has written about health and lifestyle topics for Prevention, Country Living, Woman's Day, and more.