BBC News  Science and Environment
Food and farming policies 'need total rethink'
By Claire Marshall BBC News       October 5, 2017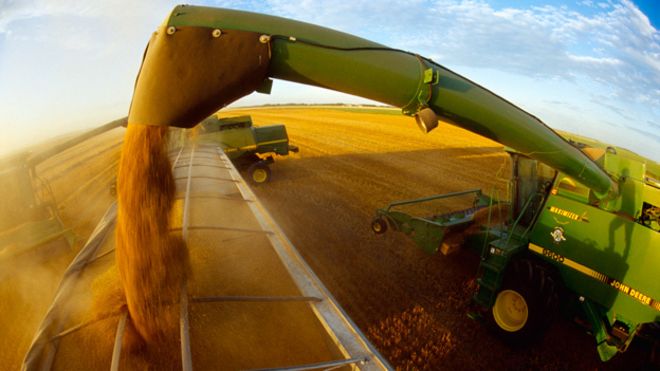 Image copyright SPL Image caption The world needs to be fed but in a more sustainable way, says the CiWF
Can farming and food production be made less damaging to the planet?
A big meeting in London will look at how reforms could help halt species extinction, meet climate goals, limit the spread of antibiotic resistance and improve animal welfare.
The organizers of the Extinction and Livestock Conference say diverse interests will be represented.
They include multinational food corporations, native breed farmers, neurologists and naturalists.
McDonalds, Tesco and Compass will be rubbing shoulders with those from the Sustainable Food Trust, Quorn and WWF. The 500 delegates come from more than 30 countries.
Their wide interests illustrate the complex and difficult issues arising from global livestock production.
'Catastrophic impacts'
The two-day conference is being organized by Compassion in World Farming (CiWF).
The campaigning organization warns that "there will be catastrophic impacts for life on Earth unless there is a global move away from intensive farming".
The world is on track to lose two-thirds of its wildlife by the end of this decade, largely because habitats have been destroyed to produce food for humans.
There has been a rise in so-called "superbugs" linked to the use of antibiotics in farmed animals. And methane emissions from livestock have made a significant contribution to climate change.
CiWF CEO Philip Lymbery said: "Livestock production, the environment, wildlife conservation and human health are all interlinked, so it's vital that experts from each of these fields work together to come up with practical solutions to stop this before it's too late."
CiWF believes that there should be a total rethink of food and farming policies, enshrined in the framework of a UN Convention.
The aim would be to properly integrate objectives such as food security, climate change, animal welfare and human health – so one isn't pursued at the expense of the other.
Mr Lymbery added: "Many people are aware that wild animals such as penguins, elephants and jaguars are threatened by extinction. However, few know that livestock production, fuelled by consumer demand for cheap meat, is one of the biggest drivers of species extinction and biodiversity loss on the planet."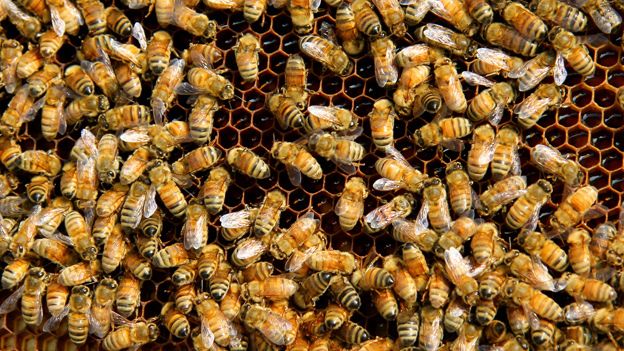 Image copyright CiWF Image caption Future farming must work with Nature, not against it, says Philip Lymbery
Award-winning writer and activist Raj Patel from the University of Texas is speaking at the conference.
He said: "The footprint of global agriculture is vast. Industrial agriculture is absolutely responsible for driving deforestation, absolutely responsible for pushing industrial monoculture, and that means it is responsible for species loss.
"We're losing species we have never heard of, those we've yet to put a name to and industrial agriculture is very much at the spear-tip of that. Conferences are for forging the alliances and building the movement that will change the world."
Also attending is Martin Palmer, secretary-general of the Alliance of Religions and Conservation.
He said: "Our current food system is not about a healthy, sustainable world of food but about excess, greed and foolishness disguised as 'market forces'.
"It treats the natural world not as something we are part of and therefore should treasure, but as a larder we can raid and somehow hope it gets filled again.
"But the truth is, it won't! As a result of this conference I would hope that all the key players – including the great faiths – would find a place at the table and together, each in their own distinctive way, will be able to inspire and guide us towards a better, fairer world."