Bloomberg
EPA Chief Denies Knowing Who Raised Aides' Pay in Heated Fox Interview
By Ari Natter     April 4, 2018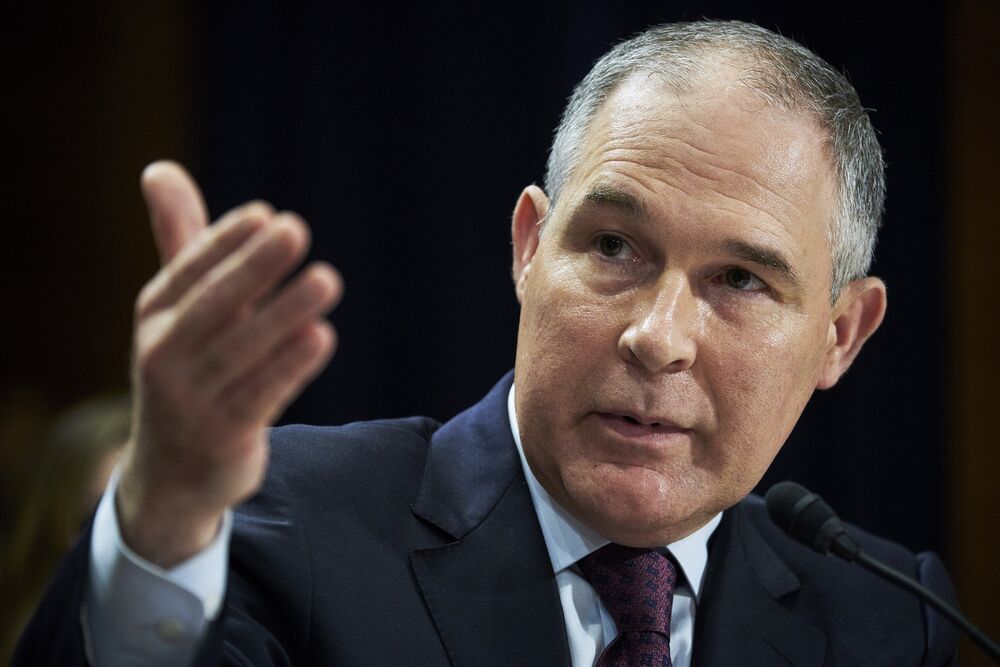 Scott Pruitt. Photographer: T.J. Kirkpatrick/Bloomberg
Environmental Protection Agency Administrator Scott Pruitt said in a heated interview with Fox News that he doesn't know who at the agency raised the pay of two aides in defiance of the White House — the latest controversy to engulf him.
Pruitt, in an interview aired Wednesday, said he wasn't the one who gave the raises and "I don't know" who did.
"It should not have been done," Pruitt says. "There will be some accountability"
The Atlantic, citing a source it didn't identify, reported Tuesday that Pruitt last month used a provision in the Safe Drinking Water Act to boost the salaries of two aides by tens of thousands of dollars after the White House refused to go along with raises he had proposed.
Pruitt has been under fire over revelations that he rented a Capitol Hill condo from the wife of a prominent energy lobbyist whose firm has clients regulated by the EPA. The unconventional lease terms permitted Pruitt to pay $50 only on days his bedroom in the unit was actually occupied — with a total of $6,100 in payments over a roughly six-month period last year.
An EPA ethics adviser said the rental arrangement met federal guidelines and didn't violate a gift ban.
Pruitt said he didn't know who authorized the pay raise when pressed by Fox News' correspondent Ed Henry over whether he would hold accountable the person who authorized the raise.
"You don't know? You run the agency. You don't know who did it?" Henry asked. "One of them got a pay raise of, let's see, $28,000 the other was $56,000. Do you know what the median income in this country is?"
Pruitt said "No."
"I found out this yesterday and I corrected the action and we are in the process of finding out how it took place and correcting it," Pruitt responded.
— With assistance by Jennifer A Dlouhy